Friends of the Pound
Who are we?
We are a not-for-profit organisation who rescue animals from the Tweed Shire Pound. We run independently from the pound so are solely dependant on donations and the fund-raising efforts of our volunteers.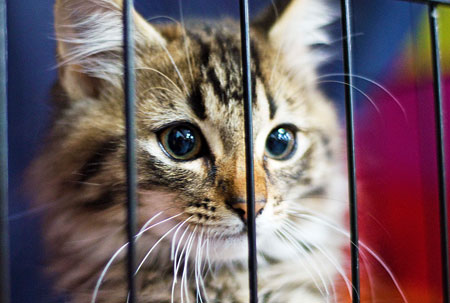 Our Organisation
We are a not-for-profit organisation who rescue animals from the Tweed Shire Pound. Although we assist in the day-to-day pound operations, we run independently from the pound so are solely dependant on donations and the fund-raising efforts of our volunteers.
Our aim is to re-home the homeless dogs and cats in the Tweed area, by adopting a pet you will be rewarded with unconditional love and lifelong devotion – and you will also be saving a life.
We also promote the importance of responsible pet ownership and slowly but surely, hope to lessen the increasing number of homeless animals, particularly through encouraging the desexing of animals.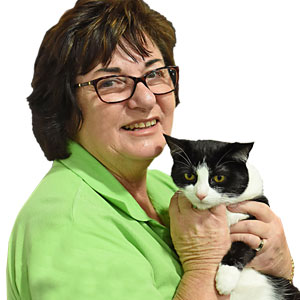 Sonia Trichter
President & Cat Coordinator
I joined FoP in 2010 as a 'newby' to animal welfare, having always had a dog or cat in my life. When the opportunity of taking on the role of Cat Co-ordinator arose, I became more involved, treating each one as I would my own and celebrating when the right home is found for these lovely creatures! The President's role has been a learning curve, but with a stable committee, the organisation runs smoothly. Our vision is for a FoP Rehoming Centre, supported by our system of Foster Carers.
m: 0439 766 243
t: 07 5590 7284
Pam Price
Vice President & Dog Coordinator
I have had a passion for animals from a small child, bringing home a variety of cats and dogs to my parents dismay!  I wouldn't want to live in a home without a pet so never have – except when I was travelling in my 20's.  More recently, after joining Friends of the Pound in 2001, I have had a variety of pets – all rescues – and as Foster Dog Co-ordinator am able to indulge my passion which provides me with a very fulfilling and rewarding life.  I am proud to be part of this great organisation which is going from strength to strength due to the untiring work of its dedicated volunteers.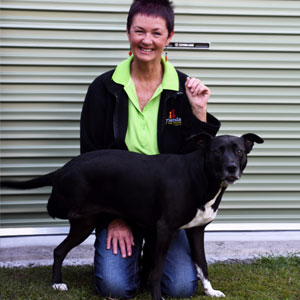 Lee Robertson
Secretary & Pound Co-ordinator
I have shared a home with cats and dogs all of my life, so when the opportunity of supporting 'homeless' animals presented itself nine years ago, I jumped at it. Our pound is one of the best around, with FoP volunteers there on a daily basis doing all that we can to enhance the lives of the 'residents'… as a bonus, we have a great time doing it!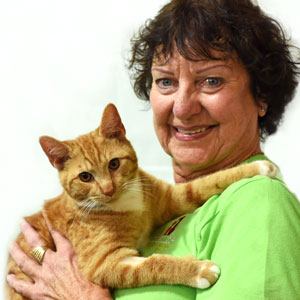 Jennifer Arnold
Committee Member
I enjoy having a hand in several areas of Friends of the Pound's activities. I like working at our Rehoming Booth and at the Pound, as well as caring for my own pets, all of which are rescued animals. I have a Border Collie x, a German Shepherd and 2 black cats.  I also take other dogs out for walks to help those in the community who are unable to exercise their dogs due to illness or injury. I drive a sedan and it's fun to watch 3 or 4 dogs' heads and bodies leaning from side to side and bouncing around when I take them out!
m: 0439 766 243
t: 07 5590 7284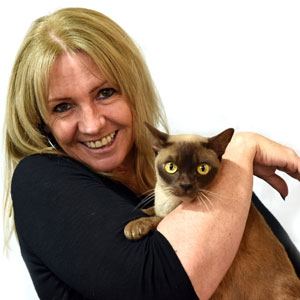 Estelle Williams
Treasurer
Every animal that I've had the pleasure to know has been special and so becoming a foster carer with FoP when I moved into the area was a natural progression for my love for animals. When Sonia asked me to fill the vacating Treasurer role several years ago, I was more than happy to be able to contribute my time to such a worthy cause, and it has been a pleasure to see the growth of the organisation. I am in awe of the tireless efforts and love that all of the FoP volunteers bring to make a difference to those who have no voice of their own. Charlie Buttons came into my life when he was five weeks old, he is now seven years old and the Master of the House (as befits a lordly cat!).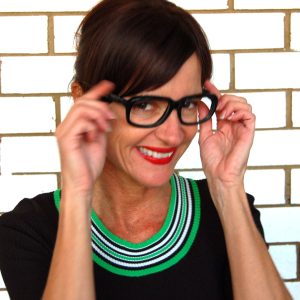 Johanna Kuipers
Graphic & Web Designer
In 2010 I approached Friends of the Pound, offering to re-design their website. Now it's 2016 and we have just launched our third website! I always enjoy helping out FoP, it astounds me how much effort goes into their fundraising, $116,848 was spent last year on vet bills alone!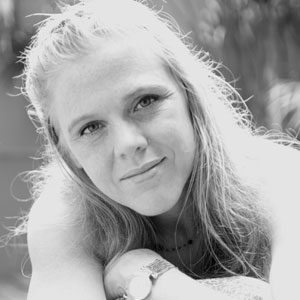 Jodie Nash
Pet Photographer
About two years ago I originally put up my hand to volunteer with FoP when I saw their annual calendar and thought I could help with their photography needs. As a professional pet photographer and lover of animals, I love being able to give in this way. I hope that capturing a pet's true personality will remind those thinking of getting a pet that adopting is the way to go. At FoP you can get a foster pet, adult pet and even a kitten or two, that need you and will love you. I think people can forget this option and by putting up gorgeous photos I'm able to show people that these pets have been rescued and need a new home.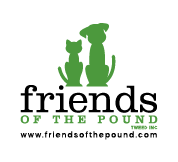 Could this be you?!
Marketing Manager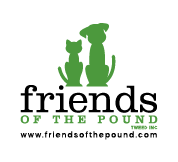 Where do you see yourself?!
Position Here
Thank you to our supporters whose support makes our work possible