Be rewarded
It doesn't take much
Volunteering is an essential part of Friends of the Pound – giving you the opportunity to meet new people and contribute to your community!

It doesn't take much
Volunteering with the cats, dogs, kittens and puppies at the Tweed Shire pound is a very rewarding and enjoyable experience. It helps to provide company, support and extra care for all the animals. Activities include: feeding, cleaning, socialising, bathing/grooming and playtime, plus providing individual comfort when needed. If you are keen to join the team, please email Lee: pound@friendsofthepound.com and don't forget to become a member by filling out the form on this page and choosing how you'd like to help!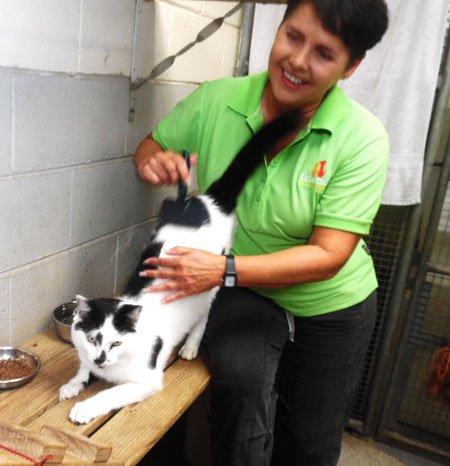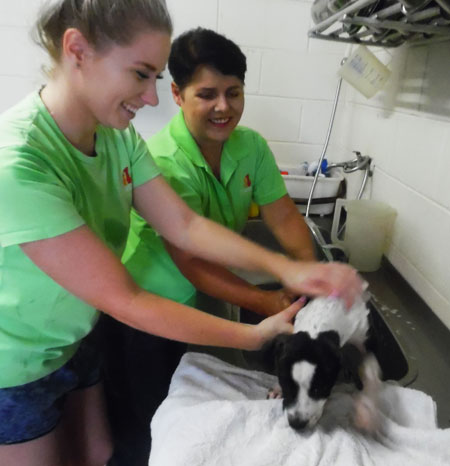 Join us & keep up to date
Membership is a great way of helping Friends of the Pound Tweed Inc., as the more members we have, the bigger voice we have in the community. Becoming a member allows you to volunteer at the Pound, help with our fundraising, participate in events, as well as attending our bi-monthly meetings and voting.
You can now register your new membership or membership renewal online. Please complete the form below and select your membership preference. You also have the option to register your interest in volunteering with us. Select the 'Submit' button and you will then be redirected to Paypal to complete payment. If you don't have a Paypal account you can choose the Credit Card payment option to securely complete your membership payment. (In this case the payment will be processed by Paypal and a receipt issued by Paypal, however a Paypal account is not required.)
Alternatively you can download, print and complete the membership form, then post with your cheque or money order to:
PO Box 164,
Banora Point NSW 2486
2021 FY Breakdown of Donations
Vet Bills are our major expense as we ensure all of our rescues are in tip-top health and desexed before being rehomed.
Dog & cat food, regular treatments for fleas, ticks and heartworm, as well as beds, collars, leads, supplementing the food supplied to pound animals... the list goes on!
Thank you to our supporters whose support makes our work possible