Desexing Voucher Application and Purchase Form
As part of our commitment to our community to assist in reducing the unwanted number of dog and cat litters in the Tweed Shire, Friends of the Pound (Tweed) Inc. offer a subsidised desexing program to residents.
To qualify for this program, applicants must:
Be a holder of a Centrelink Pension Card; OR
Earn an income of $50,000 gross or less per annum; AND
Be a resident in the Tweed Shire.
NOTE: If your pet is obese, pregnant or lactating this information must be disclosed to our staff when they contact you to make the booking. You must wait for a Friends of the Pound staff member to contact you as we need to make the booking with your chosen vet. If your pet is on heat, please contact our team to rebook the procedure, otherwise there may be an additional fee that you are required to pay at the vet.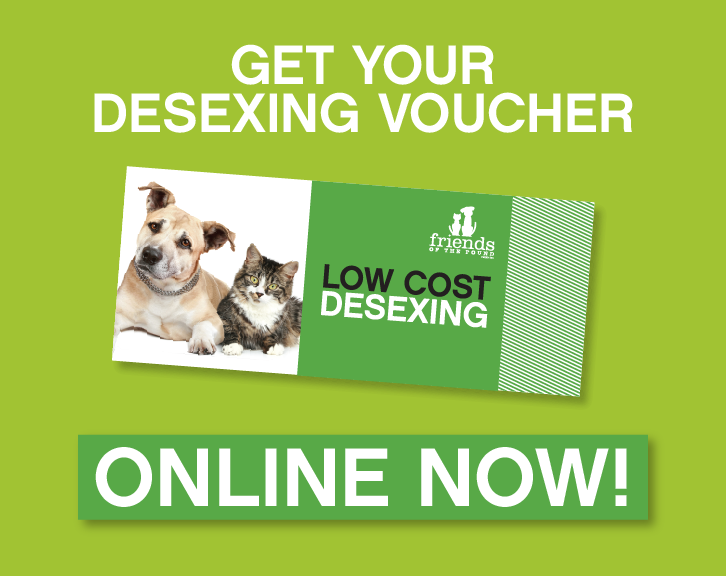 Thank you to our supporters whose support makes our work possible