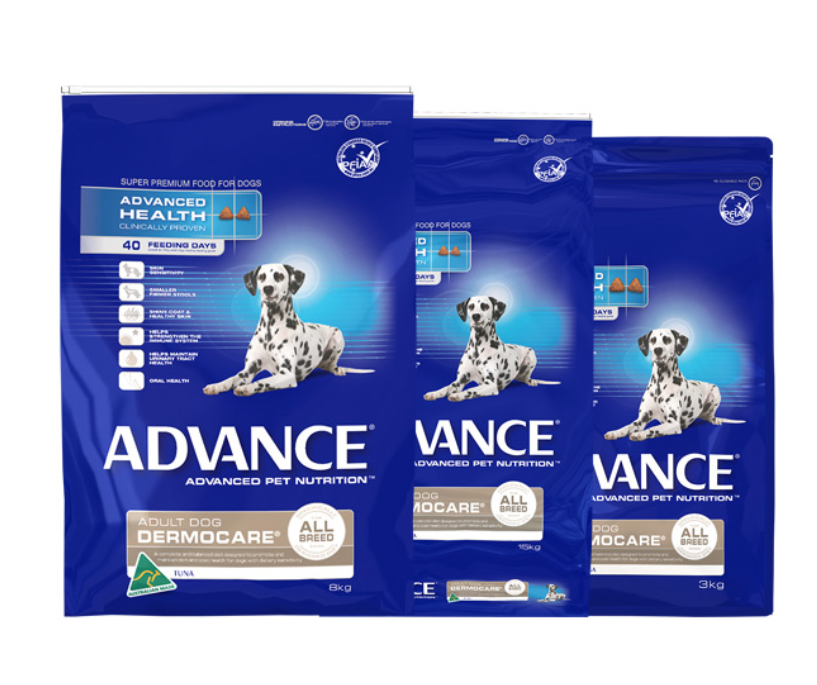 An urgent recall has been enacted for Advance Dermocare dry dog food products.
Mars Petcare Australia advises dog owners who have purchased this product to return it to the place of purchase for a full refund. These bags will have been purchased from specialty retailers and veterinarians. No other Advance products are known to be affected.
It has transpired that a number of dogs have been affected by megaoesophagus, and while Mars Petcare claim that their investigations have shown no link to their products, they are co-operating by voluntarily recalling their Dermocare products.
Megaesophagus has numerous symptoms but the most common one is regurgitation. It is very important to understand the difference between regurgitation and vomiting because many times, regurgitation has always been confused with vomiting. Vomiting is an active process that is usually associated with heaving and retching, where the dog's body will force out food remains from the stomach. Regurgitation, on the other hand, is a rather passive process, where food or water comes out of the dog's throat without any warning. (Source: http://dogsaholic.com/)
If your dog is displaying symptoms that resemble those described above, you are urged to contact your veterinarian as soon as possible. If your dog is displaying these symptoms after consuming Advance Dermocare from Mars Petcare Australia, contact your veterinarian, and Mars Petcare Consumer Hotline on 1800 640 111.