Are you looking for a new companion?
View our featured pets and all our animals ready for adoption!
Recent News
September 5, 2017September 6, 2017
We love receiving news from our adopting Mums, Dads and kids and when Robyn Webster, a former foster carer and...
Read More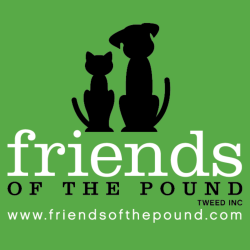 February 11, 2023February 11, 2023
Welcome to Friends of the Pound (Tweed) Inc. We'd love you to share this video around on your social media...
Read More
Thank you to our partners whose support makes our work possible